Type of work: Identity
Type of project: Art & Culture
Powered by Movieday & Teatro Edi Barrio's, the BIFF is a festival with a high social impact. 8 weeks, 16 movies, 8 special events. The festival combines cult movies and documentaries presented directly by the directors and it takes place in a historic youth centre in Milan, one of the best European centers both for the redevelopment of the territory and for the aggregation of young people.
"Finally, the biggest change we can do is to influence others, talking and acting with passion so that people can identify." Gemma Marchegiani, Associazione Amici di Edoardo Onlus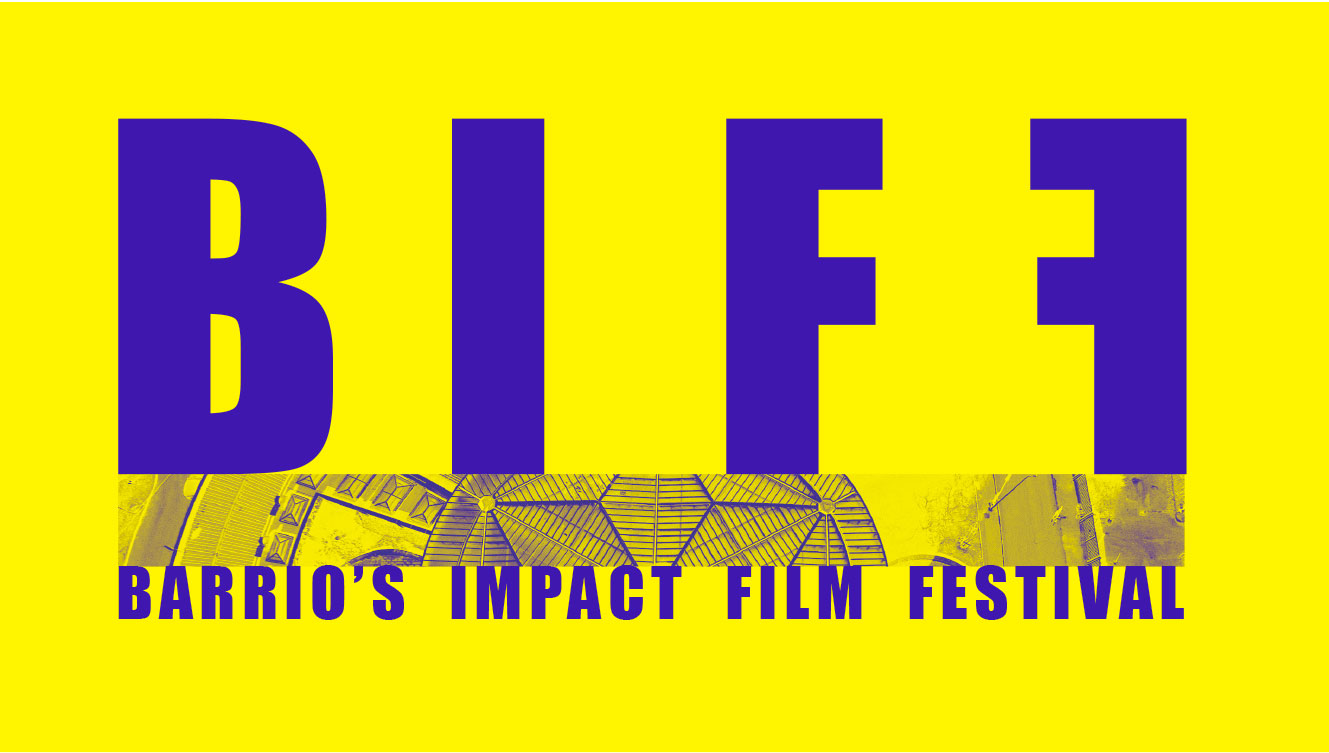 The place inspired the identity of the entire project: with his futuristic and very ambitious flying saucer, designed by the Architect Pier Luigi Saccheri and abandoned for a long time, Barrio is a social and cultural center often used in movie scenes and Italians rap lyrics.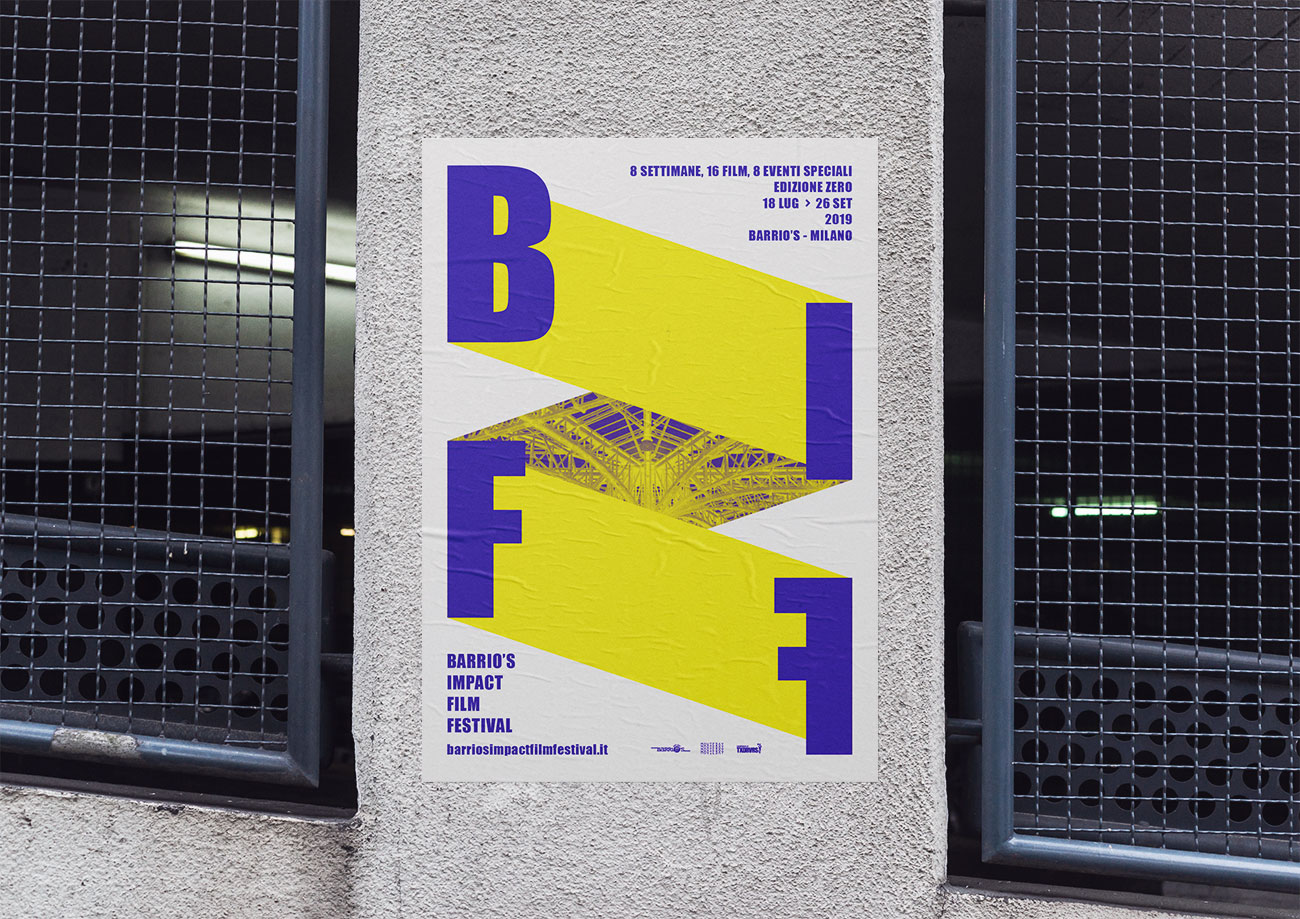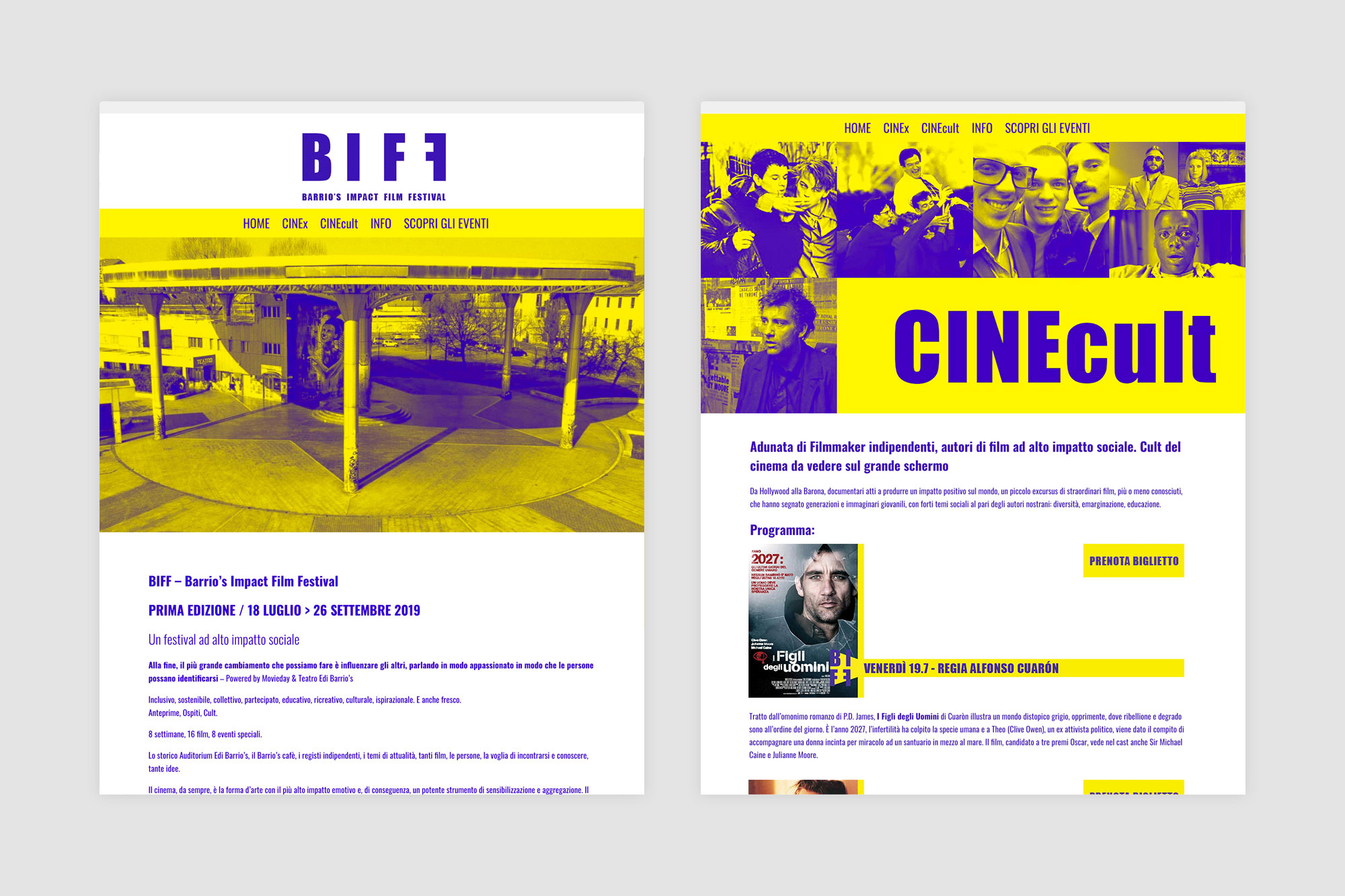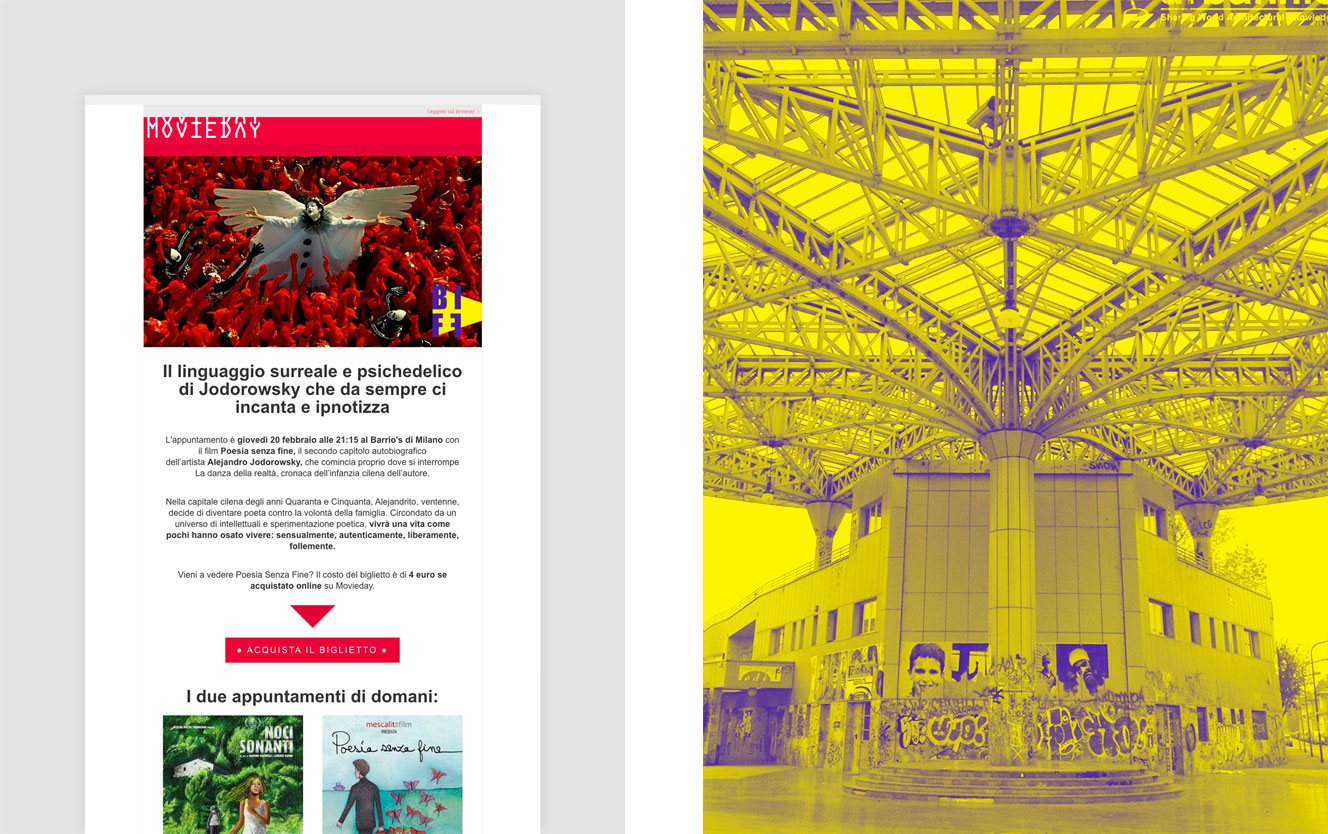 I thought the identity and program for the event needed to be vibrant, approachable, bold and should focus on the key words of 'street style' and 'integration'.
Inspired by the idea of inclusion and youth, I created a concept for the poster that could play upon the idea of a beam of light, with twisting paths which lead to multiple directions, creating shapes which overlap and intersect the movies presented. I pushed their brand colors, to a more vibrant hue, yellow and purple, in order to inject energy and to communicate the theme of the festival.
The beam of light with the bold letters became a recognizable element of the event, which could be spotted well on different media.