Type of work: Digital
Type of project: Art & Culture
Glossom was the online gallery that lets visual creatives showcase their portfolio in a single glance through the "Collection", a versatile virtual mosaic.

More than 20.000 users from all over the world and coming from every field of visual arts – from photography to illustration, from graphic and fashion design to video art – share their content, carefully curated to bring out the best of it on the platform.
"Glossom is the marketplace to find art you will love, the place to take inspiration thanks to a wide and diversified community of artists." Piero Rivizzigno, CEO of Glossom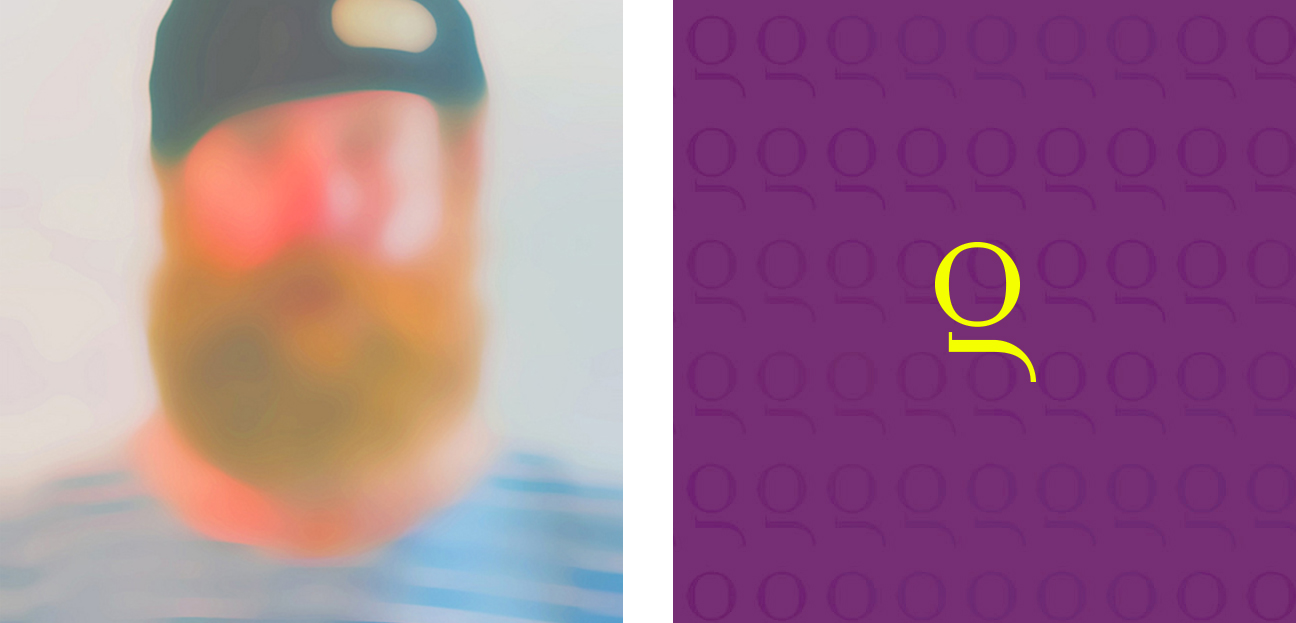 After four years of activity they had a list of more than 100 expertly curated artists that wanted to take part in the next step of Glossom, and to create a marketplace to sell their works.

The launch of an iOS / Android App was crucial to meet the needs of the targeted users. The features will allow users to visualize and purchase all the content available on Glossom shop.
I realized sketches, wireframes, and an InVision App as an early-prototype. The company then decided to change the company strategy and I worked with them to create Arthewall.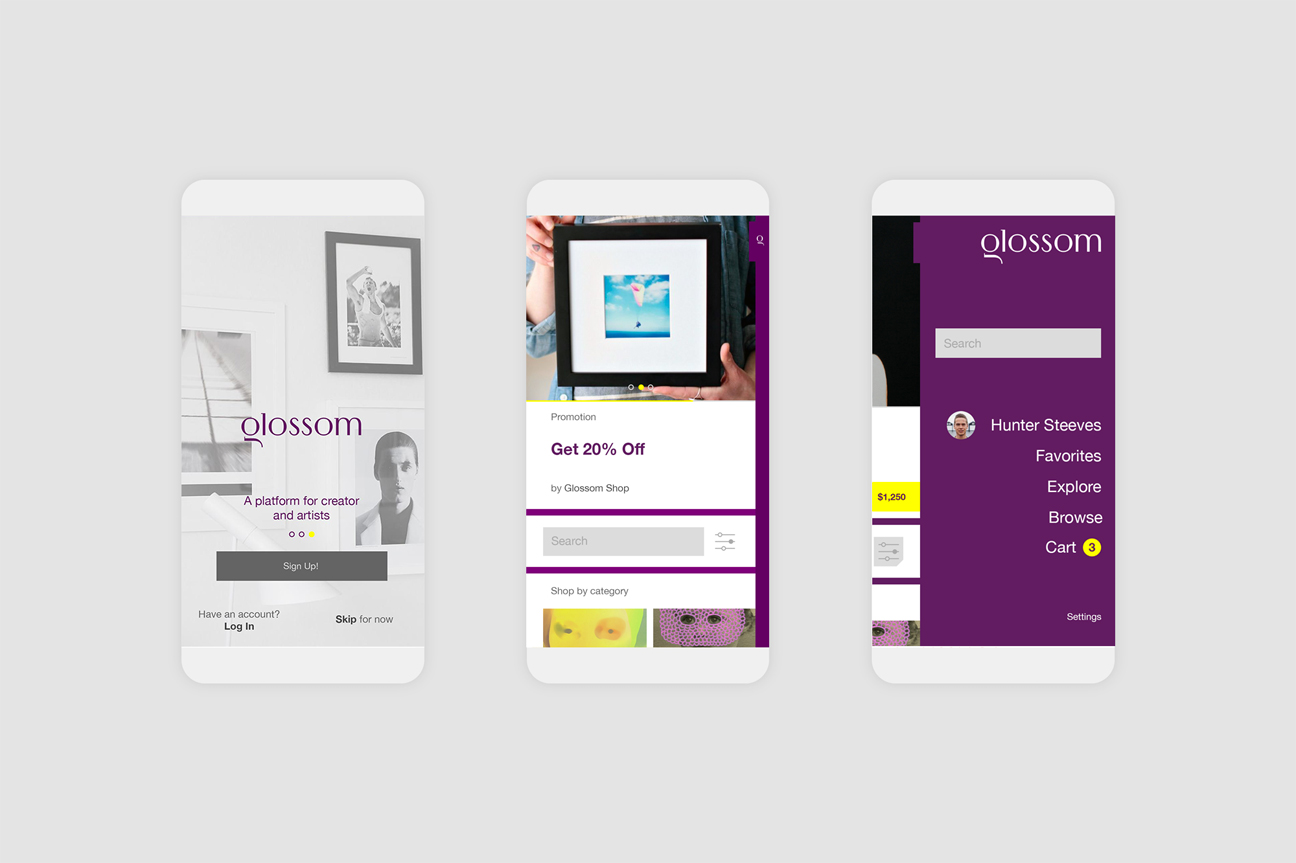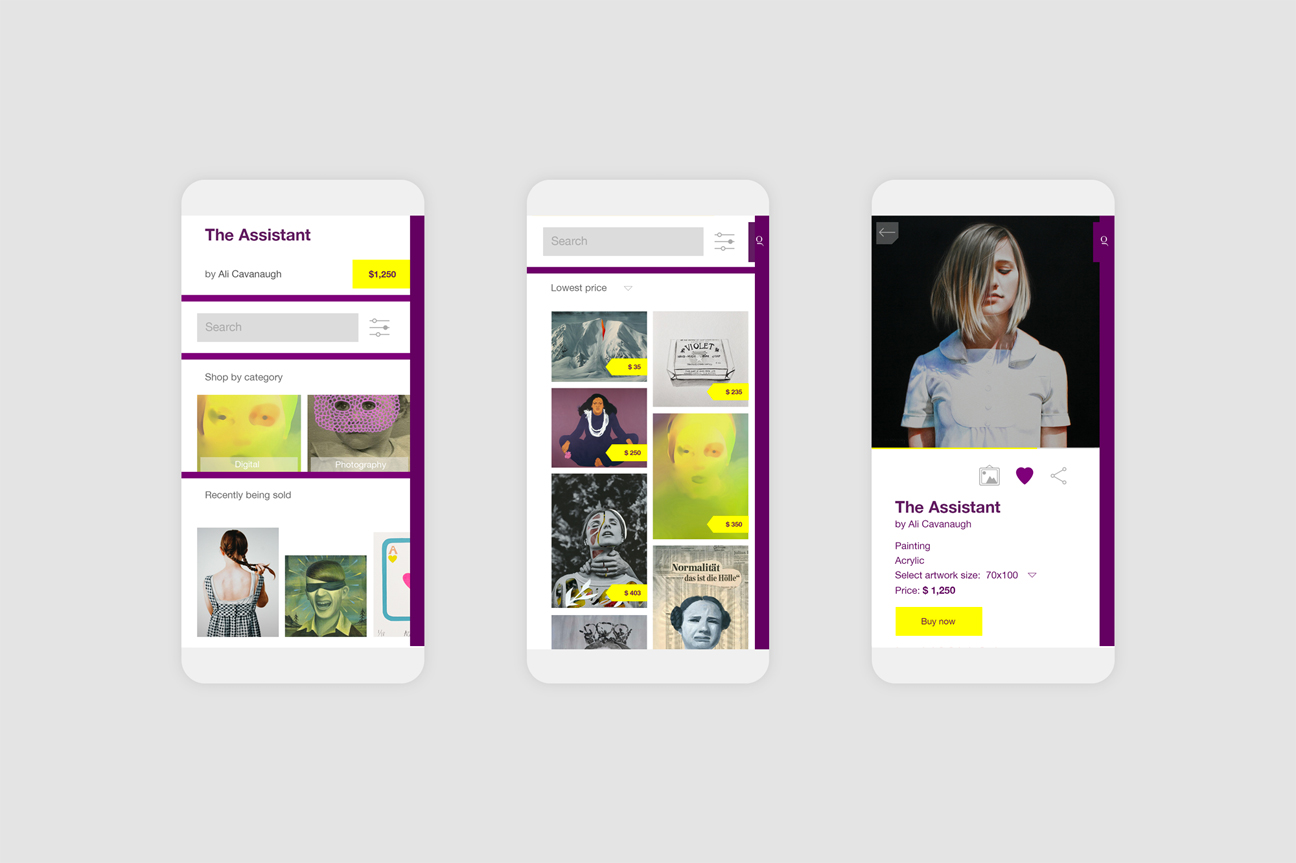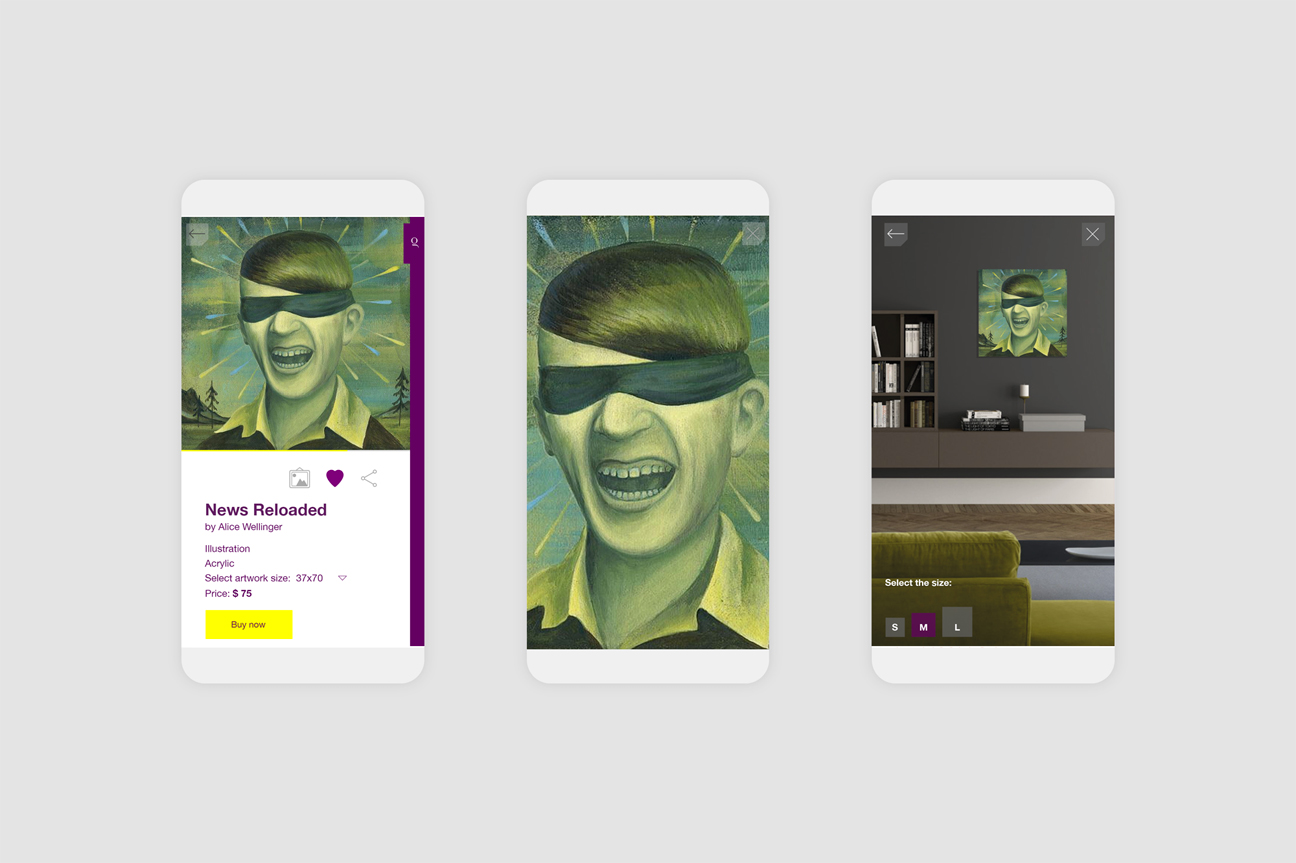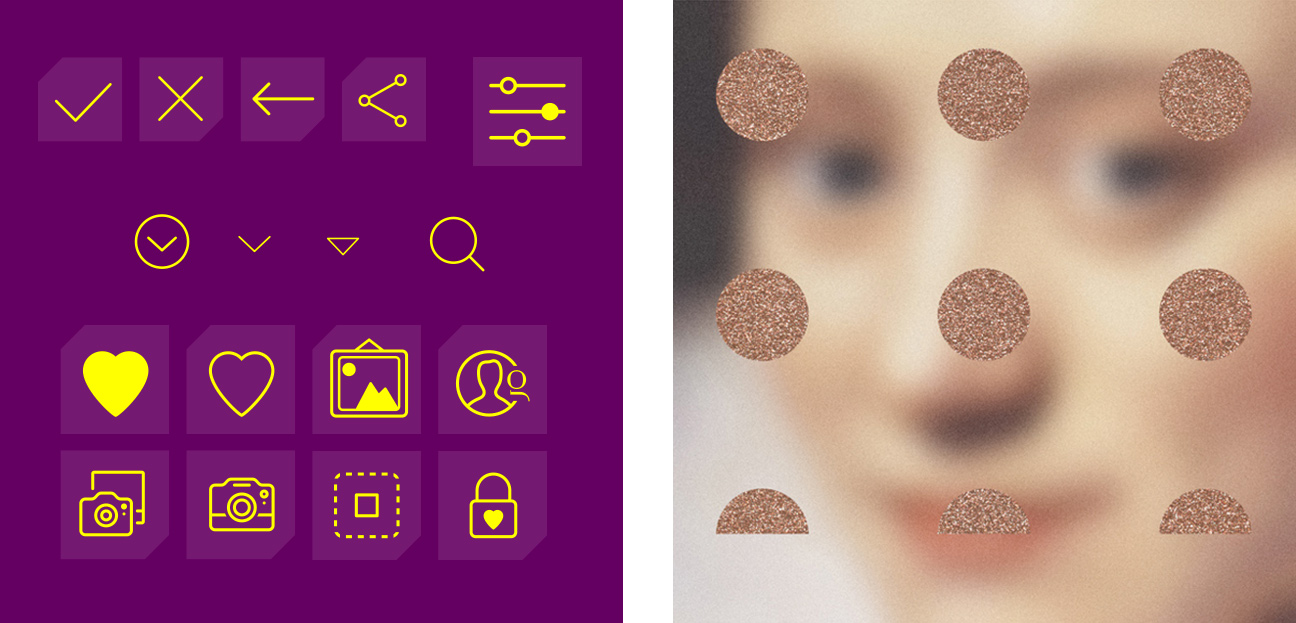 Artworks by Jennis Li Cheng Tien, Ali Cavanaugh, Alice Wellinger, Chad Wys.