Type of work: Digital
Type of project: Music
Palazzina Liberty in Musica is a season of concerts and musical events coordinated by the Entertainment Area of the Municipality of Milan in collaboration with cultural operators active in the area.
"Despite the uncertainty of the historical moment, the commitment and the attention of the Municipality of Milan are renewed in confirming the musical and cultural offer dedicated to the citizens." Filippo Del Corno, Municipality of Milan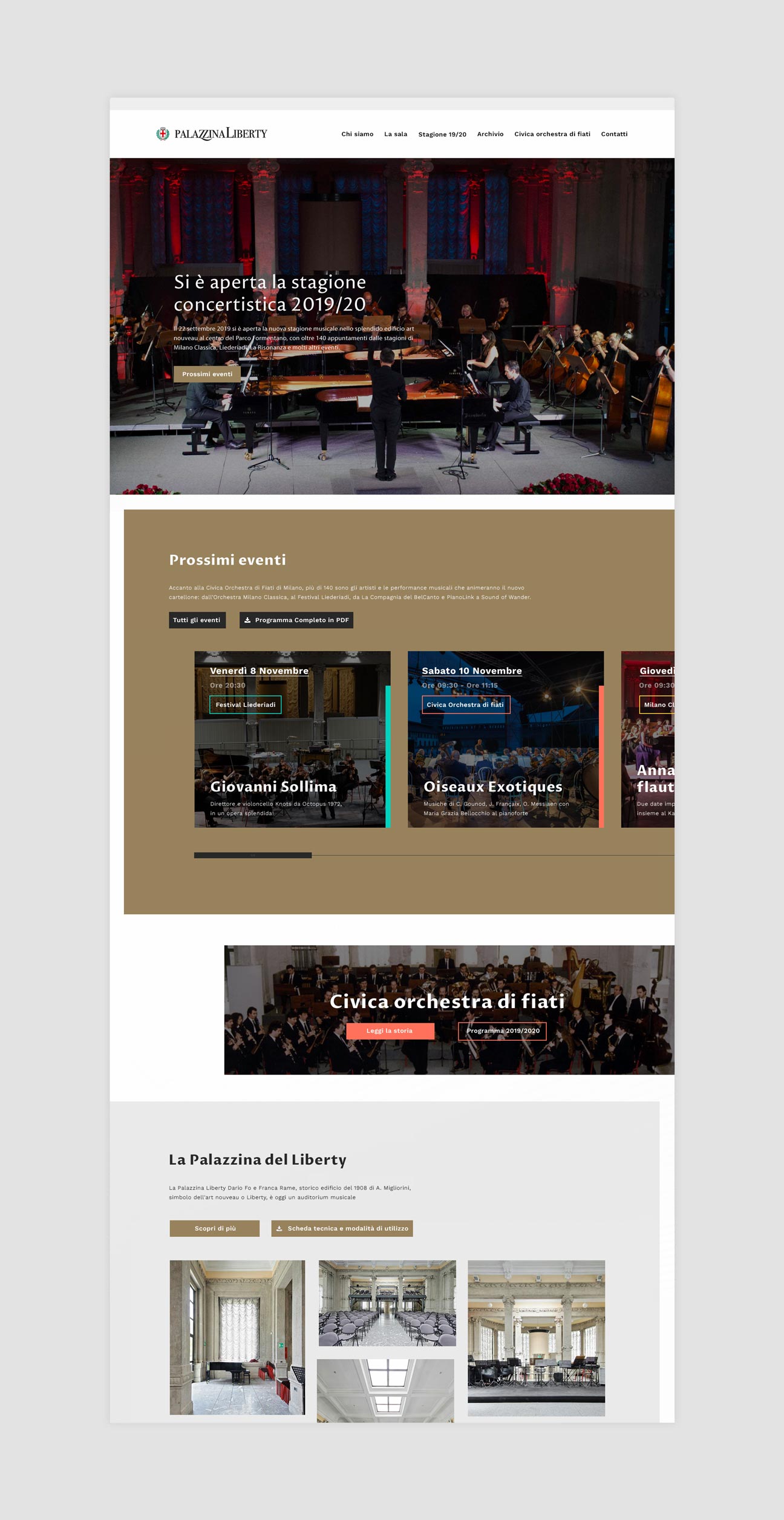 The main goal of the new platform is to make a modern website with an attractive design to show all the events available in the program and to promote chamber music in all its genres. The season of Palazzina Liberty in Musica currently has over 140 appointments that definitively consecrate the historical building as the new musical auditorium for the city.