Type of work: Strategy, Identity, Digital
Type of project: Music
In 2009 I co-founded Stereomood, a streaming service that plays music according to your mood. In 2011 we were attracting over 1M unique users per month and we raised €700K from Italian investors with the chance to emerge from the world crowded music scene.
Stereomood had a music database of more than 60K songs automatically aggregated into emotional playlists thanks to a machine learning algorithm, with topics such as 'Happy', 'Spring Cleaning', 'Sunday Morning' or 'Night Drive', offering the perfect accompanying soundtrack from new and independent artists, whatever the activity or mood may be. "Stereomooders" were also able to submit their own music to the service and share their customized lists with fellow users.
"If Pandora stands as the reigning brain of internet radio, new competitor Stereomood may be its heart." Daniel Papalia, Forbes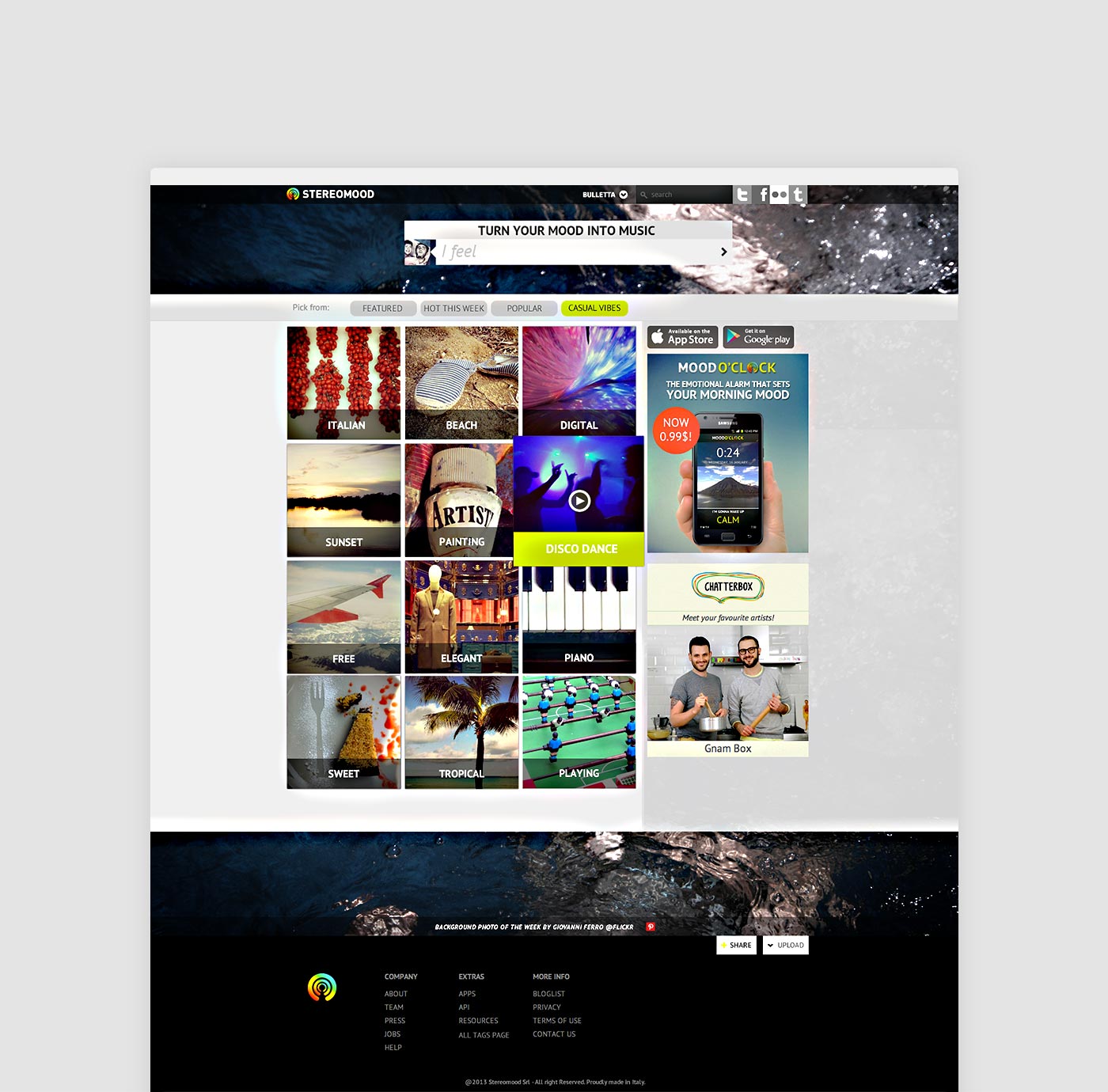 With the click of a button or the expression of the current mood via a semantic input type on the homepage, you could listen to the music that fits your mood. Our player allowed listening to music without being forced to choose a genre, an artist, or an album. The mood-based program was an insight that gives rise to a new listening experience, perfect for those who were ready to open up for different or unexpected discoveries, as well as those who don't have enough time to create the best soundtrack for their day.

The Steremood algorithm grouped songs together under relevant playlists, with moods ranging from the straight-forward – calm, melancholy, dreamy – to the situational – just woke up, busy as a bee, dinner with friends, afrodesiac. It sourced the music from the best independent music blogs worldwide with an editorial team on the back.

It was crucial to develop an optimized mobile experience which is essential for listener on the go.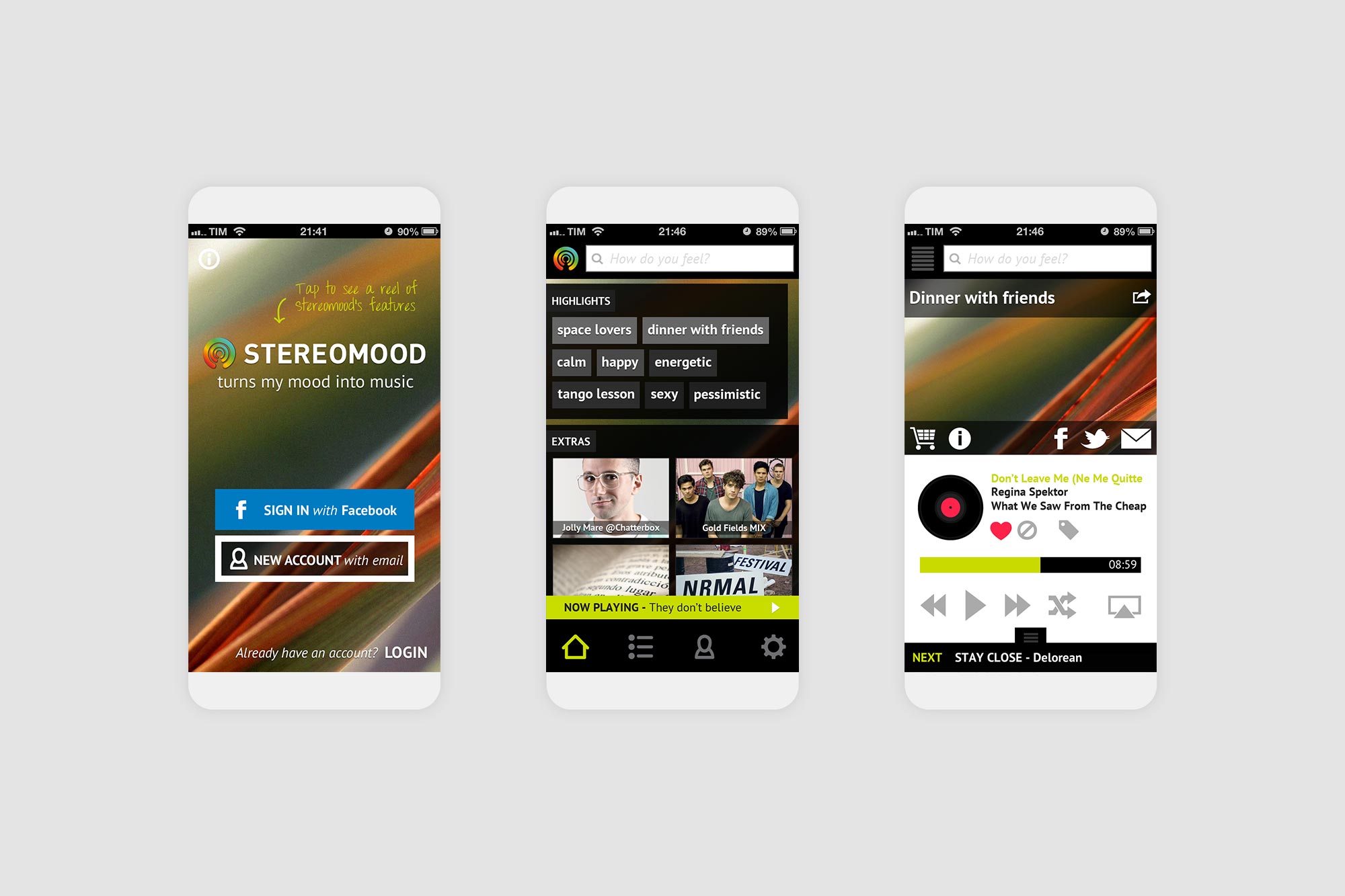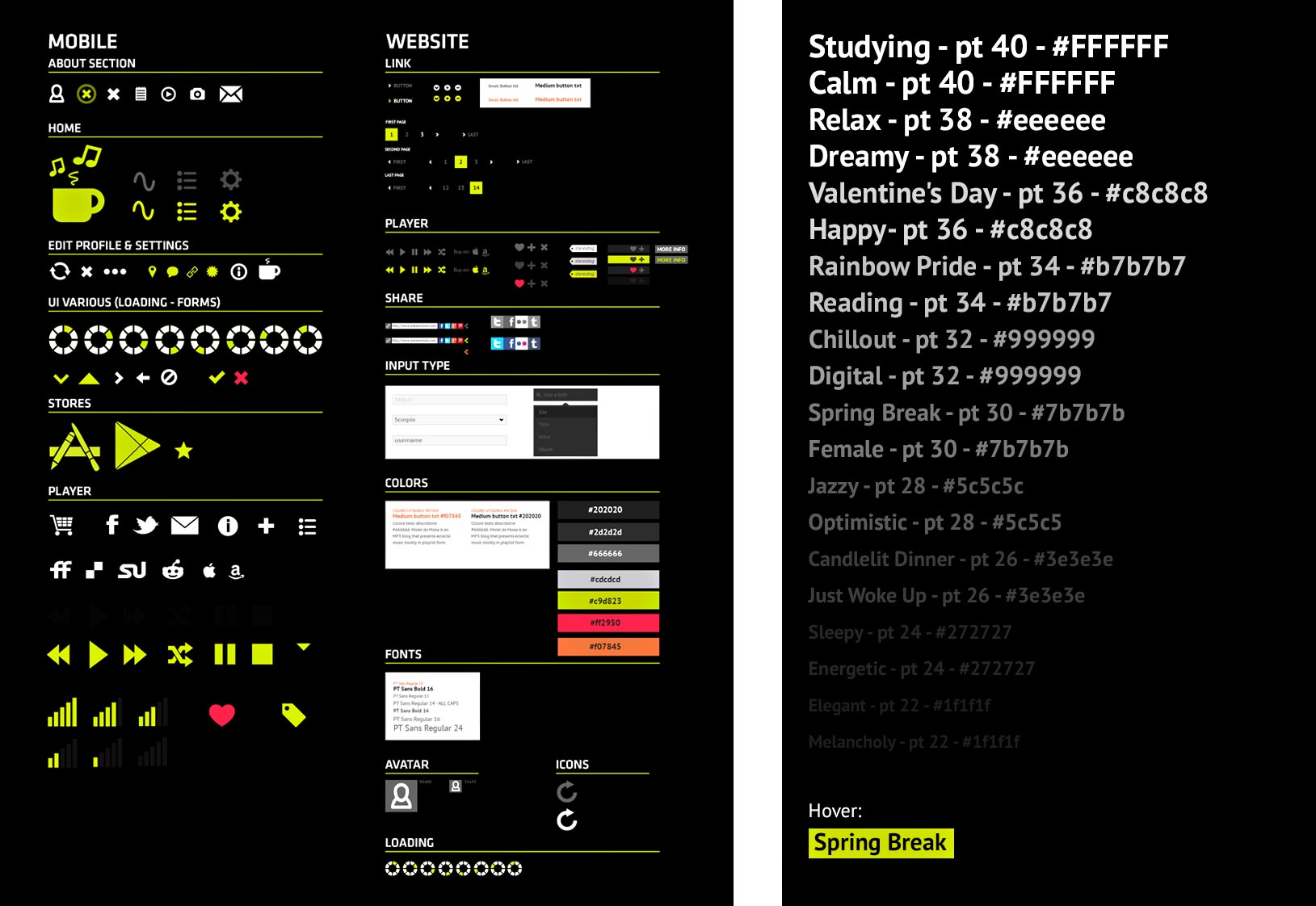 Colors and images influence our emotions in a variety of ways. Most importantly, it's the first touchpoint with a customer. Because of our close connection with music and emotions, we decided to use images as the main subject of our site, amplifying the emotional experience. The background changed every week with images coming directly from our users thanks to a contest on Flickr, or it was used in partnership with other brands for promotions and collaborations.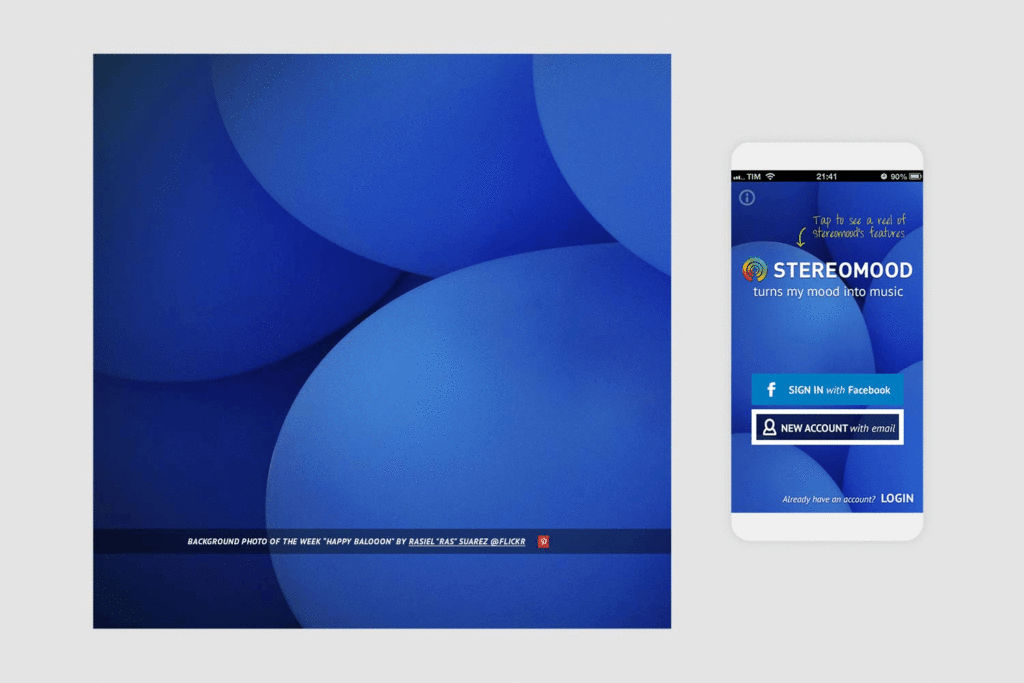 Stereomood won several prizes including the Official Honoree in the music category at the Webby Award 2011 and RCS Digital Publishing Prize 2011 as the most innovative Italian startup in Digital Publishing.